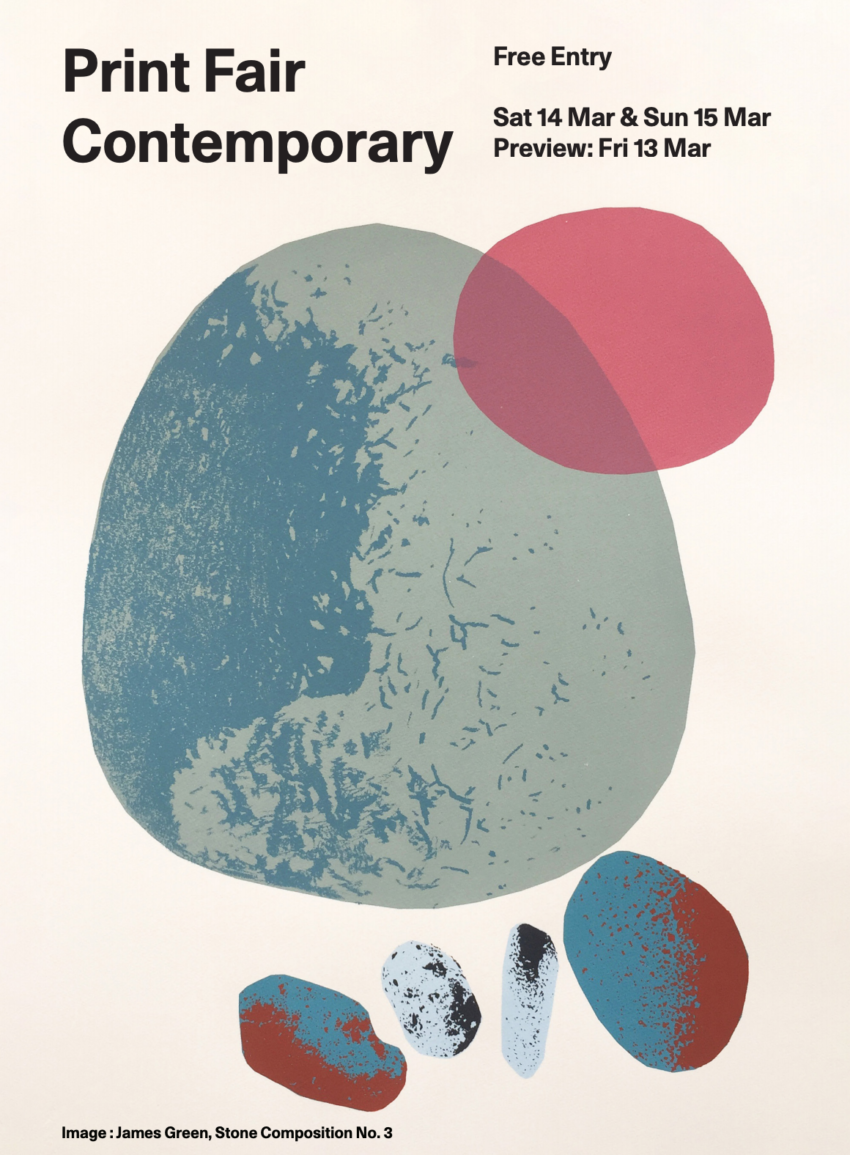 Nottingham Contemporary Print Fair
13 — 15 Mar '20
This Spring Nottingham Contemporary is launching its first Print Fair. With over 30 stalls of independent artists, designers, collectives and galleries from across the UK.

Celebrating all things print, shop a variety of illustrations, artworks, textiles, zines, paper art and more. Join us on Fri 13 Mar from 6pm at the launch of this new fair with a special preview event. The galleries will be open late and there will be a special DJ set in the Nottingham Contemporary Café Bar from BSXY.

Haarlem Artspace presents a variety of printed work from our resident artists; Karen Logan, Peter Knight, Liv Penrose Punnett and Geoff Diego Litherland, as well as previously exhibited artists; FourthLand, Kate Genever, Victoria Lucas and photo books by George Miles and Chris Brooks.
Techniques include paper lithograph, photo etching, illustration, digital print, etching, laser engraving and linocut, riso-print and photography books.
Prices range from £5 up to £600.

Launch Event
Print Fair Contemporary, The Space 6pm-8:30pm
Café Bar with DJ set from BSXY open until 11pm
Galleries open until 9pm
Free entry and no need to book!

Stallholders
James Green | Printer Johnson | Basil & Ford | Marko | Lamptissue | Folded Forest | Haarlem Artspace | Nancy Power Prints | The Owlery | Lucy Stevens | James Bywood | Rachel Mahon | Peter Griffiths | One Thoresby Street | Samantha Groom. Printmaker. | Geri Draws Japan | Teresa Green | Lawrence James English | SARAH GAMBLE | Print Garage | Laine Tomkinson | Kith Artist Collective | Katrina Sophia | Todd Stewart | Kate Brooks Prints | martha and hepsie | CurrentlyKimmy | RUTH HOLLY |Fabritzia Design | freddowntonillustrates | Jonathan Wilkinson | Sarah Louise Matthews | The Lost Fox | Karoline Rerrie |Lucy Sherston | Black Mass | Dizzy Ink | Leicester Print Workshop


Event Image by James Green, Stone Composition No. 3